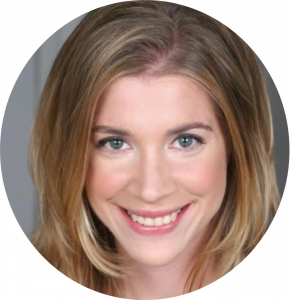 Marisa Liza Pell | Professional Biography
Currently touring and performing to sold out audiences, Pell brings a riveting interactive experience to audiences nationwide with Connection Beyond *LIVE* ~ a one of a kind performance intertwining messages from the other side with inspiration, laughter, hope and love.
As one of the most dynamic performance mediums in the nation, Ms. Pell engages audiences with her down to earth approachability, a keen sense of humor, and astounding detail. Audiences love to come back time and time again for a new experience, to laugh and cry and hear others amazing connections to those who have passed.
Background | Education & Intuitive Development
Marisa Liza Pell holds a Graduate degree from Emerson College (Boston MA) in Television, Video and New Media Production and a Bachelor's Degree from Dickinson College in Pennsylvania.
In 2011 she formed Infinity Productions, a small production company producing niche content in her area of expertise. She serves as President and Founder of the company, and successful television pilots are currently being pitched and shopped to major cable networks.
For twelve years, Ms. Pell served as creator and head facilitator of The Knowledge For Living Intuitive Development Program. This program served as a resource for those seeking to expand their intuitive awareness through extensive coursework, field study and certification. Since 2005, Ms. Pell and her team certified, trained and graduated some of the best psychic and mediumship talent in the country.
"Everything you can
imagine is real"

Pablo Picasso
Medium Marisa Liza Pell is internationally known as as one of the most detailed evidential mediums in media entertainment today, a gifted intuitive channel and transformational guide.
Ms. Pell is also an inspirational speaker, writer, tv personality and LIVE STREAM show host of #TheLounge, which streams every Friday at 9pm EST to both Facebook and YouTube. 
Every week, Marisa also LIVE STREAMS with her Weekly Energy Forecasts in episodes themed as #TheOffice. Make sure to become a Facebook Fan to interact with us LIVE.
Beginning March of 2021, Marisa will start to deliver MONTHLY ENERGY FORECASTS via email to her subscribers. For a limited time, these are FREE. Subscribe Here to receive them via email every month!
Media credits include nearly twenty years of regular segments as a featured personality on the following major market morning drive radio programs:
94.5 WPST (NJ Hits) morning show with Chris and The Crew with her popular live call in segment, Intuitive Tuesdays.
Magic 98.3 WMGQ
1450 WCTC Talk Radio
100.1 WJRZ
93.3 WMMR
610 WIP Sports Talk Radio
Marisa Liza Pell is also the creator and host of Intuidate® Radio, the only talk show of its kind intertwining relationships, dating and intuition.
In addition to showcasing her work as a medium and medical intuitive, she also educates audiences on the development of intuition for success in relationships, career and health.
Ms. Pell has a passion for health and wellness. She also enjoys cooking and creating plant based recipes. As a medical intuitive, she strives to help clients find peace and balance in all life areas.
A Scranton PA native, Ms. Pell currently serves clients via phone, zoom, and Skype.
Taking Businesses To New Heights
Ms. Pell has been performing live and helping individuals and families for close to fifteen years. She also serves as an Intuitive Business Consultant for CEO's nationwide, aiding in all forms of operations to take businesses to the next level.
Marisa Liza Pell also speaks to various groups and organizations throughout the country. Her most popular seminar, Using Intuition For Success in Business,  emphasizes the importance of tapping into your gut feelings for making business decisions, hiring employees and filtering out negativity in the workplace.
Her motivational seminars have been heard at many universities and by major corporations, namely Princeton University, East Stroudsburg University, Pennsylvania State University,Teknion Corporation and The National Association of Women Business Owners.
She has written articles for Entrepreneur Magazine, and writes a monthly inspirational column on her website. She has been featured in Philadelphia's Trend Magazine in an article entitled, "Using Intuitive Abilities In Business", which outlined how her work helps corporations make key decisions.
Historic Preservation Project
Beginning in 2011, Ms. Pell's passion for historical structures and architecture has launched a preservation program to help save historical structures that are in danger of being torn down and demolished.
In partnership with major market news affiliates, Ms. Pell has produced riveting on location television segments showcasing prominent historic landmarks. In each segment, she connects with historical figures associated with the sites and also brings personal messages to the caregivers. Bringing media attention to these structures has launched renewed public interest in the sites, driving traffic and much needed donations to help with major repairs and renovations.