Teresa Foss-Del Rosso: Teresa Foss-Del Rosso is the owner of DC Elite Image and Teresa Foss Beauty as well as a published makeup artist and image consultant. Currently, Teresa lives between Los Angeles, Washington D.C. and New York City.
With over 20 years in the fashion and beauty industry, including make-up artistry, luxury apparel and jewelry merchandising, styling, modeling, and fashion/beauty journalism, Teresa is constantly working on perfecting her craft and has trained directly with iconic celebrity makeup artists such as Mario Dedivanovic, Patrick Ta, Roque Cozzette, and Lottie. Teresa has her BA in Fashion Merchandising from Marymount University and her makeup certification from Graham Webb Academy.
Teresa's passion and flair for fashion and makeup developed from a very early age. Being a shy person growing up and moving frequently as an Air Force brat, it was difficult for her to adjust to so many different environments and new people. The one thing that stayed constant for her was the first visual impression that people had of her. Every time she moved to a new city and started at a new school, Teresa always wanted to look her best and be memorable. Her sense of style boosted her confidence to be unique and make new friends no matter where she lived. Looking her best allowed her to appear confident regardless of her timidness.
After working as a matchmaker and dating coach for almost five years, Teresa found a huge part of coaching her clients was helping them achieve an image that is attractive to the opposite sex yet reflects their personal style and boosts their own self-esteem. This rewarding feeling of helping others achieve their own style nirvana sparked the idea of having her own business and DC Elite Image was born in 2013.
Today, Teresa has been recognized on Wedding Wire three years in a row with the Couples' Choice Award and has over 100 five-star ratings on various forums for her excellent service. Most recently, Teresa was honored in DC Modern Luxury's Women of Style issue. Some of Teresa's clients have included Becca Cosmetics, Maidenform, Under Armour, Neiman Marcus, Audi of America, TTR Sotheby's, The American Nurses Association, USA Today, and The NY Times. Her work has been published in InStyle UK, Marie Claire UK, Marie Claire France, Marie Claire Hungary, Washingtonian Magazine, DC Modern Luxury, Washington Life, The Georgetowner, Capital File, Ellements Magazine, Cosmopolitan, The UK Times, and The NY Times.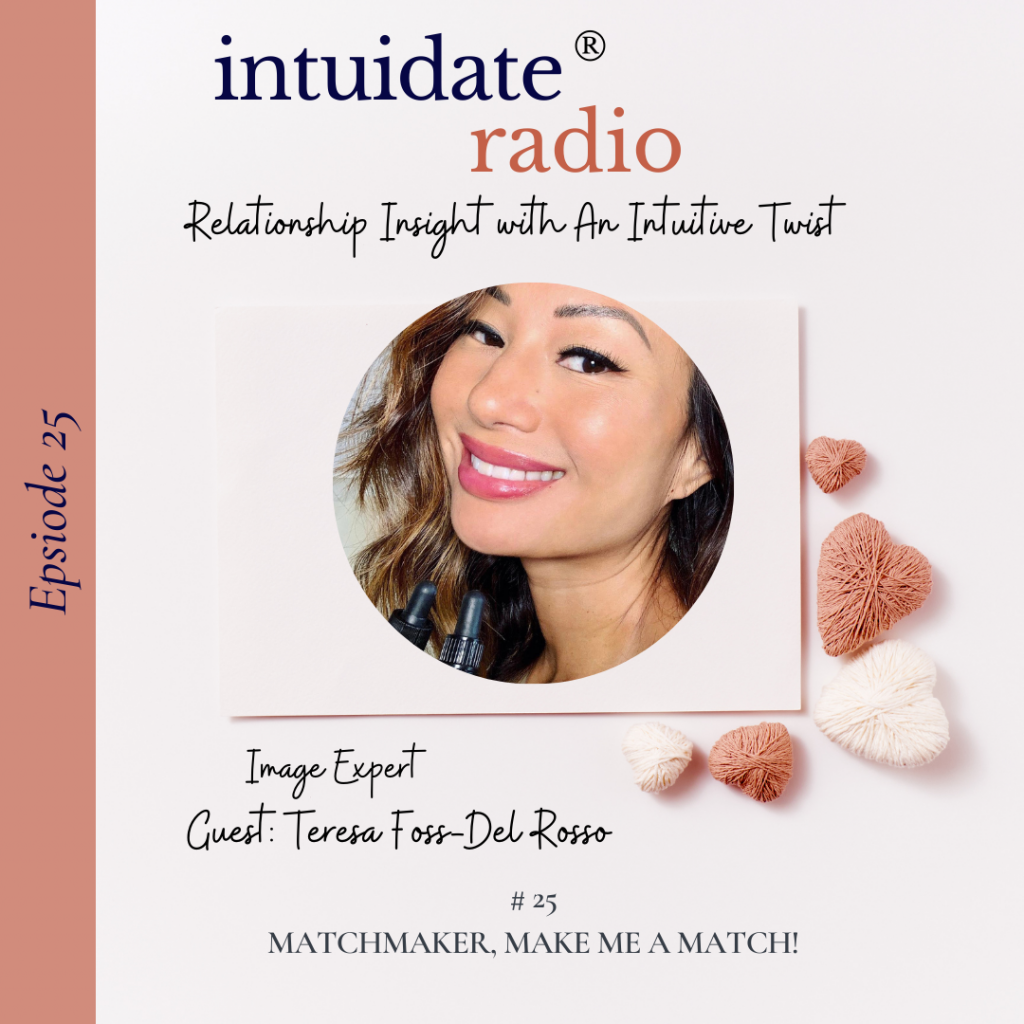 Host Medium & Intuitive Dating Expert Marisa Liza Pell welcomes #StableGina back into the studio with a new title! Tune in to get an update on her romantic life, hear from Teresa Foss-Del Rosso (make-up artist and owner of DC Elite Image) about finding true love in marriage the second time around, and get tips for Bridal Season from Nicole (owner of Create Yourself Salon).