Selfcare
Surrendering to stressors
Happy wife, happy life? — Title?
Laura Doyle: I was the perfect wife…until I actually got married. When I told my husband how to be tidier, more romantic, and more ambitious, he avoided me. So I dragged him to marriage counseling and nearly divorced him.
But I was too embarrassed to get divorced! So, In desperation, I asked happily married women for their secrets…
And that's when I got my miracle: the man who had wooed me returned.

I wrote a New York Times bestselling book about what I learned and accidentally started a worldwide movement, with my books being translated into 19 languages in 30 countries and spawning the Empowered Wives TV series on Amazon and The Empowered Wife Podcast on Apple Podcasts.
Now I'm on a mission to end world divorce, along with over 40 certified Laura Doyle relationship coaches. I started an international relationship coaching school and helped over 15,000 women fix their relationships and become happy, adored wives by using the Six Intimacy SkillsTM. I also appeared on The Today Show, Good Morning America, and The View.
But the thing I'm most proud of in the whole world is my happy 31-year marriage with my hilarious husband John, who has been dressing himself since before I was born.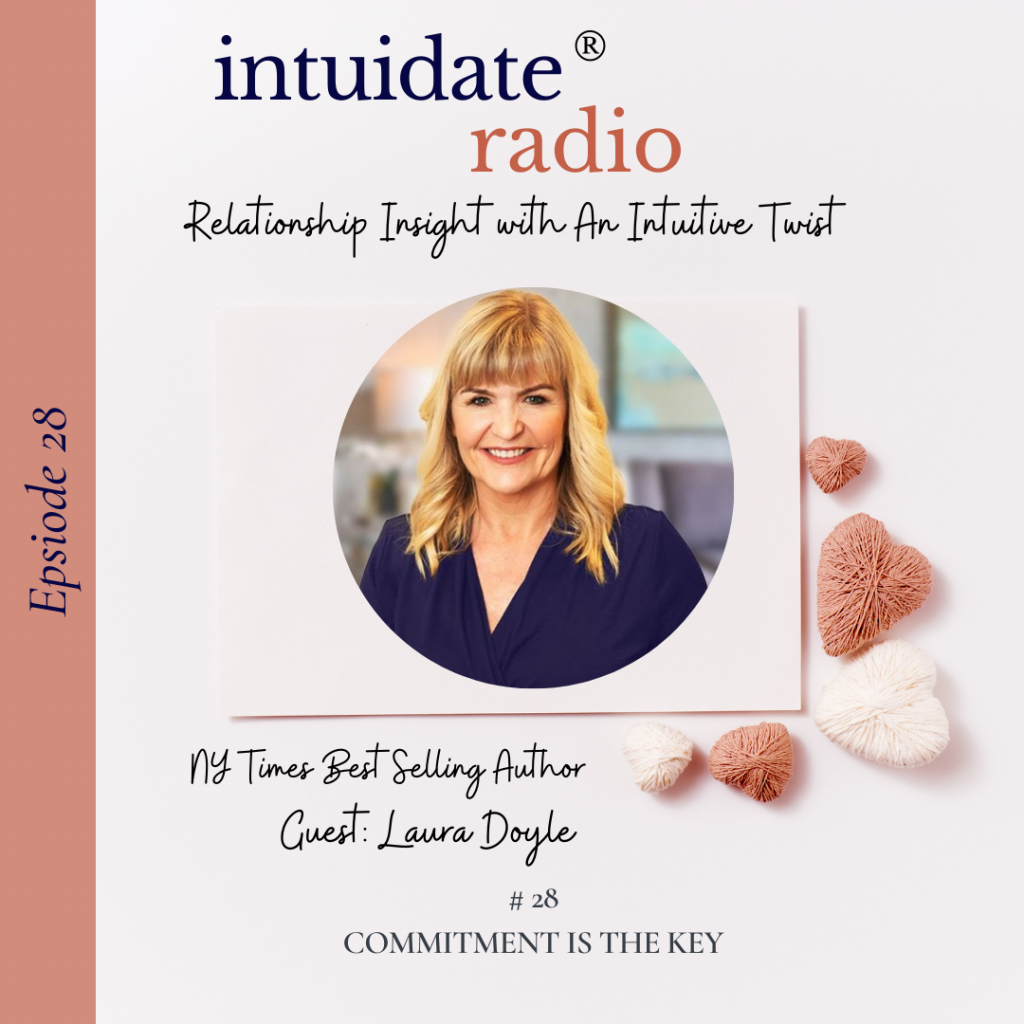 Host Medium & Intuitive Dating Expert Marisa Liza Pell welcomes NY Times best-selling author, Laura Doyle back to the show! They discuss the importance of surrendering to perceived stressors and not becoming overwhelmed by things that you can't change or control. Laura also touches on practicing good, regular, self-care to find happiness within and how that can affect your relationship by improving your own mood and mindset.
Steve joins in as co-host lending a male perspective to the show and #DonnaDrama calls to update everyone on her current relationship status which sparks the discussion about commitment. Is avoiding the conversation about commitment the right choice?